Our
Story
The YellowBird team consists of people who genuinely care about safety, the impacts of a healthy workplace, and the environment. This is our "Why" which drives everything we do.
Why Are We Called YellowBird?
Before gas detectors existed, miners in the 1800's would carry a caged canary down into the mine and keep the bird by their side as they worked. The birds' heightened sensitivities would cause it to faint and fall off its perch if it was exposed to poisonous gas or the oxygen level dropped. This alerted the miner to get out as soon as possible for his own protection.
We chose to pay tribute to those canaries with our namesake. While the era of canaries in coal mines has – thankfully – ended, YellowBird continues the mission of keeping our friends, neighbors and loved ones safe at work every day. In and out of the coal mine.
Who We Are
We also proudly have the next generation of young, ambitious, and exuberant difference-makers who come to work every day knowing they are conduits of change in the 'Safety People Business'.
As a purpose-driven company, our goal is to employ and engage passionate people who understand they are making a difference in people's lives. Their actions at YellowBird help get employees, visitors and everyday people home safely to their family and loved ones.
Michael Zalle
Founder & CEO
Michael
Zalle
Chief Executive Officer
Michael Zalle is the Founder and CEO of YellowBird. He is responsible for creating, building, and launching new concepts and companies, resulting in multiple successful exits over a 25-year tech career. He has built a career through a unique balance of commercializing novel business models, operationalizing innovative technologies and platforms, rapidly scaling operations, and building market-shaping ecosystems. Michael's companies and purpose are ever focused on serving others. Whether it be satellite systems for First Responders, environmental products for flood and spill response, or time and economic support for difference-making organizations, Michael believes in "doing well while doing good."

Michael's college journey began at San Francisco State University and completed at Pepperdine University Graziadio Business School while working full-time and traveling at age 19. As a lifelong member and mentor for the Amputee Coalition of America, he enjoys the time he's able to invest in mentoring kids with physical challenges.

Married 20 years with two children, Michael spends most of his free time at lacrosse or soccer games chasing balls, applying band-aids, and handing out snacks. He enjoys traveling and engages in a variety of sports including golf and tennis; he ranks himself an incredibly average golfer and perhaps even worse tennis player.
Michelle Tinsley
President/COO
Michelle
Tinsley
President/COO
Michelle Tinsley is the President/COO of YellowBird. Prior to founding YellowBird, Michelle served as CEO of Tinsley Retail Insights, a consulting firm helping retailers drive actionable innovation to compete with digital disruption, which she formed in January 2018. Michelle has been an angel investor in the Arizona Technology Investors since 2013 and also serves on the Board of Directors for QuikTrip.

Michelle has served in a variety of roles over a 26-year career at Intel including 18 years in Finance with her last role as the mini "CFO" of what is today's IOT business. She then served 6 years in General Management/strategy roles and 9 months in Sales Leadership.

On the personal side, she received her Bachelor's Degrees from the University of Oregon in Marketing & Finance, and an MBA from Arizona State University. She is happily married with two sons, they enjoy hiking as a family on the weekends.
Megan Trummel
Vice President of Marketing
Megan
Trummel
Vice President of Marketing
Megan Trummel brings ten years of marketing and community relations experience in the tourism industry to her role at YellowBird. Trummel has proven her reputation for helping organizations promote their brand and increase awareness through various campaigns. She has over ten years of experience in various marketing and operations roles, specializing in the Arizona tourism industry, and most recently served as the Director of Marketing & Corporate Communications at Visit Phoenix where she oversaw their marketing department, promoting destinations to travelers all over the world and increasing economic growth for community enrichment.

Outside of work, you can find Megan, her husband, stepson, and two orange cats, relaxing and enjoying everything that Phoenix has to offer.
Naomi Buckta
Naomi Buckt
a
Vice President of Sales
Naomi has worked with major companies like Hanes and Hooked on Phonics, accumulating extensive experience in various capacities, from nurturing lesser-known ventures to forging alliances with major corporations poised for substantial growth on a global scale.
Over the past few years, she has engaged with a diverse range of clients across different industries, both in product and service domains. She has closely collaborated with industry giants like Amazon and Target, as well as independent startups, providing advisory support and delivering desired outcomes without disrupting client operations.
Her primary passion lies in empowering individuals to achieve their goals. She takes pride in developing coaching and development plans that align with their personal aspirations. Witnessing people flourish and contributing to their success is her greatest source of fulfillment.
Outside of work, Naomi actively volunteers with various organizations, including Haitian Christian Ministries, Harvest India, and Gathering Humanity. She has explored 21 different countries during her global travels. She is an avid reader and occasionally indulges in a game of golf, although she acknowledges her lack of expertise in the sport. Mornings without coffee render her a bit incoherent, and she relishes ending her day by unwinding with a glass of wine.
Vice President of Sales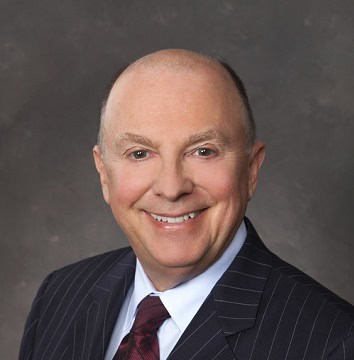 Richard Boals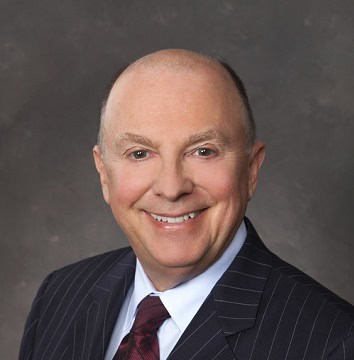 Richard
Boals
Mr. Boals' success as an innovative leader in the healthcare industry led to his impressive 14 year tenure as Blue Cross Blue Shield of Arizona's chief executive. He spent a total of 45 years at the company, 14 of those years as its President and CEO. He has a Bachelor's Degree from ASU and is on a variety of boards including Arizona Bioindustry Association (AZBio), Arizona State University – WP Carey Dean's Council, Greater Phoenix Leadership, Maricopa Community Colleges, Northern Arizona University Innovations. Richard is also an Air Force veteran.
Sharon Love
Sharon
Love
Sharon Love is the President & CEO at Community Brands. She is a strategic executive with a passion for great execution that delivers delighted customers and profitable, sustainable growth. Sharon excels at helping teams navigate rapid change and creating compelling visions to build practical and scalable execution capabilities to provide positive results. Her global experience enables working across cultures and disciplines to help organizations align.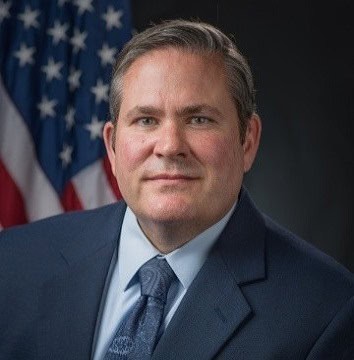 Henry Darwin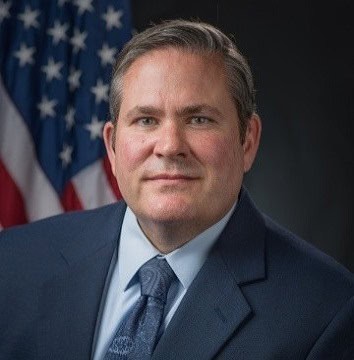 Henry
Darwin
An experienced environmental engineer and attorney and a longtime Arizona Department of Environmental Quality employee, Darwin assumed the position of ADEQ director in 2011. He spent the next four years leading the deployment of the state's first lean initiatives and was elected as an officer in the Environmental Council of States. Having also served as an Assistant Arizona Attorney General on special assignment to ADEQ's hazardous waste program, Darwin negotiated the country's largest Resource Conservation and Recovery Act (RCRA) civil settlement at the time. He has testified in front of Congress on a variety of issues critical to Arizona, including innovations in the process of environmental protection. Darwin has also served as the state of Arizona's Chief of Operations, where he oversaw the operations of all 35 state agencies and worked to stand up the state government's first intentional management system based upon lean principles. Darwin holds a Bachelor of Science degree in engineering hydrology from the University of Arizona and a Juris Doctorate from Lewis & Clark College's Northwestern School of Law, where he earned a certificate in environmental law.
Brian Cooper
Brian
Cooper
Starting out as an apprentice and laborer and working his way up the chain of command, Brian Cooper brings 25 years of first-hand experience in vertical construction to the table. As an active member of the construction industry, Brian has served as the president of the Arizona Chapter of the American Subcontractors Association, has been on the American Subcontractors Association national board of directors, was recognized as an Honorary Commander at Luke Air Force Base (LUF) from 2014 to 2016, and participates as a member of the Blue Blazer Squadron-Charlie Class at LUF. In his commitment to the community, Brian volunteers with St. Vincent De Paul and Homeward Bound Habitat for Humanity.
Renwick Deville
Renwick
Deville
Renny brings nearly forty years of real world experience in strategic planning to support business development and expansion. His methodical, no-nonsense, common sense problem-solving approach to business challenges has produced exceptional results and successes. Renny's forte is the ability to assess concerns, anticipate their ramifications on a client's programs and develop the appropriate issues management strategies. Using public opinion assessment techniques, he has the expertise to measure the pulse of an area on specific issues and incorporate those opinions into proactive communications programs. Renny has developed successful communications strategies for managing many volatile issues, including litigation public relations, environmental justice and crisis communications. Renny holds a master's degree in natural science from Louisiana State University and has extensive experience in governmental and public affairs.
Glenn Leier
Glenn
Leier
Glenn Leier began his construction career over 31 years ago after graduating with a Bachelor of Science Degree in Construction Management from Colorado State University. Since joining Wespac in 1993, Glenn has successfully led over $1B in projects. His experience runs the full spectrum of all the Wespac market sectors: from Office, Industrial, Retail, Hospitality, Healthcare, Multi-family, Higher-Ed, and Religious projects. He excels in communication and coordination with clients, subcontractors and onsite manpower. His Leadership, technical execution, as well as his organizational and planning skills, have made a monumental impact in laying the groundwork for Wespac's approach to delivering projects.
Josh Tanenbaum
Josh
Tanenbaum
Josh, Founding Partner of Clearstone, has been investing in early stage companies since 2014 upon exiting his social enterprise, LOCAL VIBES, where he first discovered the concept of scalable social DNA. The company was a tech-enhanced artist scouting, development, and cause marketing platform that supported quality emerging live bands. Most recently, Josh's been an investment banker in Citi's Financial Institutions Group. He previously was a member of Korn Ferry's Global Asset Management & Alternatives Practice, where he participated in the founding of the Impact Investing practice and Transactions & Transformations (M&A) solution.

Josh is a Board Trustee of the Polonsky Foundation, a Steering Committee Leader for Nexus Global Summit's Impact Investing Working Group, a Young World Fellow of the Duke of Edinburgh International Award and a member of the University of Michigan Ross School of Business's Erb Institute External Advisory Board. He previously was a Cornell Environmental Finance & Impact Investing Fellow at Partners Group Impact Investing and judged the President Clinton-backed Hult Prize. He has received the FiNext Award as a "Leader of Excellence in Financial Services" and The Forward's "Take the Lead Award for Transformational Impact Investing." Josh holds an MBA from Cornell Johnson Graduate School of Management and a dual-BA from the University of Melbourne, Australia where he majored in Politics & International Studies and Sociology.
Ray Campbell
Ray
Campbell
Ray Campbell is a senior legal executive, general counsel, and board secretary with extensive experience leading the legal departments of technology and other companies, both private and public, so that companies can grow and thrive. He has significant experience in software, SaaS, PaaS, other products and services, transactions, data privacy, corporate governance, employment, M&A, litigation, intellectual property, regulatory compliance, partnerships and other ventures, real estate, and securities. His proven track record in collaborating with senior management and the board of directors to navigate complex legal and business issues and manage risk is ideal to advise a startup board.
Geoff Heekin
Geoff
Heekin
Geoff Heekin is a visionary leader with 32 years of experience in Construction risk, surety, and insurance. His plethora of leadership skills include developing vision and strategy, building high performing teams, growing profitable revenue, devising innovative solutions, managing complex risks, and optimizing capital structures. Geoff has been a speaker at numerous Construction Industry and Risk Management events including AGC, CFMA, RIMS, PPP Conferences, and the Chinese Ministry of Commerce. AON PLC President of Global Construction and Infrastructure & Geoff had primary stewardship of Aon's largest industry vertical representing over $500MM in annual revenue and over 1,000 colleagues. He was responsible for the delivery of strategic advisory services to the world's leading infrastructure companies and complex projects over $250MM in construction value.